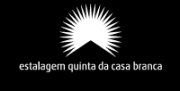 Estalagem Quinta da Casa Branca
---
Opened in 1998, this 5 star hotel is distinguished by its architectural style resolutely avant-garde: the first "Design" hotel opened in Madeira, it has been awarded for its innovative architecture by the "City of Funchal Architecture Prize" in 1999.
It has 43 rooms featuring a private terrace (some on the ground-floor) opening onto a lush botanical garden of 1,2 hectares, famous for the richness and diversity of its trees and tropical plants imported from around the world.
For the well-being of its guests, Quinta da Casa Branca has recreational facilities of high quality: large living-space library with internet, swimming pool heated to 25 ° C in the heart of the Exotic Garden, Health Club / Spa consisting of a gym with several training equipment and fitness, Sauna, Jacuzzi and Turkish bath, there is also a relaxation room. Towels and bathrobes are also available to guests.
A small Spa area with several beauty and health cares are available in the Health Club – Phytocéane.
Access to Health Club / Spa is free for guests, except the beauty center – Phytocéane, Spa packages are also available.
Galeria
Produtos e Serviços
---
General information
? Check-in time: 14h00
? Check-out time: 12h00
? Official language: Portuguese
? Official currency: EURO
? 24 hour reception
? Currency Exchange
? No Personal cheques accepted
? No traveller cheques accepted
? No pets allowed
? WI-FI free of charge
? Internet corner free of charge
? Library and games room
? Room service from 07h30 to 22h00
? Baby sitter on request
? Doctor on request
? 30% discount on green-fees of 18 holes at Palheiro Golf and Santo da Serra Golf courses
Localização
---