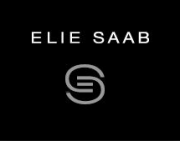 Elie Saab
---
Elie Saab, sometimes known simply as 'ES', is a Lebanese fashion designer. His main workshop is in Lebanon, with additional workshops in Milan and Paris.
In 1982, Saab launched his Beirut-based fashion label when he was 18 years old with a team of 15 employees. At first, his atelier was specialized in bridal couture making wedding dresses and gowns using rich fabrics, lace, detailed embroidery, pearls, crystals and silk threads. In Beirut, his reputation grew from dressing the women in his neighbourhood, and was soon enhanced by high society women who began sporting his designs.
Elie Saab's style is a unique fusion of western and eastern culture. He uses noble materials such as taffeta, organza, noble and satin paired with more fluid and light fabrics.
In 1981 he moved to Paris to study fashion, but ended up returning and opening his workshop in 1982.
In 1997 Saab was the first non-Italian designer to become a member of the Italian Camera Nazionale della Moda, and in 1997, showed his first collection outside Lebanon in Rome. In 1998, he started ready-to-wear in Milan, and in the same year, he held a fashion show in Monaco which was attended by Princess Stéphanie of Monaco.
In 1999, Queen Rania of Jordan wore Elie Saab for her enthronement. One of his dresses—somewhat less demure, presumably, than Queen Rania's, and thickly embroidered with emeralds and diamonds—was reportedly sold for $2.4 million.
He became an overnight success after he became the first Lebanese designer to dress an Oscar winner, Halle Berry, in 2002. Berry wore a burgundy gown by Saab to the 2002 Academy Awards when she won for Best Actress. After this night, the designer was bombarded with interviews and appeared on at least 5 TV networks. Berry later wore another dress by Saab, this time a gold dress, to the 2003 Oscars.
In May 2003, the Chambre Syndicale de la Haute Couture invited him to become a member, and he showed his first haute couture collection in Paris in July 2003. His first ready-to-wear collection in Paris was the Spring-Summer 2006 collection, and Paris is now his permanent ready-to-wear runway.
In 2010, Saab dressed 102 international celebrities for key global events, up from 40 in 2009. The figure for 2011 up until March was 88. His creations can be found all over the world, with boutiques located in Beirut, Dubai, Doha, Paris, London, Geneva, Hong Kong, Moscow, New York, and Mexico. Elie Saab has 100 retail outlets all over the world. His designs are sold in 42 countries. In 2011, Elie Saab launched his first fragrance "Le Parfum" which became an overnight bestseller in 15 countries, including the UAE.
Galeria
Produtos e Serviços
---
- Haute Couture
- Acessories
- Parfum
Localização
---