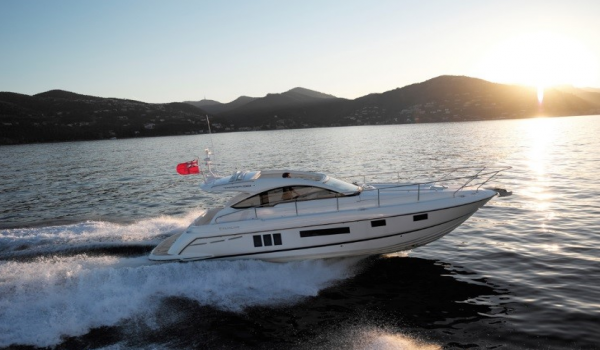 Fairline celebrates the launch of its East Coast dealership
Publicado a 2015-07-31
---
As part of the annual Ipswich Maritime Festival, Fairline will be officially launching its new East Coast dealership with a weekend of celebrations and the opportunity for VIPs and potential customers to experience Fairline's yachts.
A selection of luxury Fairline models will be on display at the launch, including the Targa 38 OPEN and the stunning Squadron 42. Guests can request a personalised viewing of the Fairline models.
The Fairline East Coast launch will span the weekend, with gourmet canapés and taster cocktails provided for all visitors and live music on Saturday afternoon. Other local businesses will be on-hand to support the event, including a presence from Graypaul Ferarri, with several luxury cars on display.
Fairline East Coast is a family run business, with over 25 years of experience in boat sales.
For further information about the launch event, please visit: http://www.fairline.com/en/dealer/east-coast/events/fairline-east-coast-launch
To request a VIP viewing, please RSVP before 1st August to holly@burtonwaters.co.uk or call 01522 567404.
Galeria
Outras notícias
Comprar
Deseja ver ou comprar artigos desta Marca ou Empresa?
Ir para a Loja
---
Orçamento
Deseja fazer um pedido de orçamento ou cotação a esta Marca ou Empresa?
Pedir Orçamento
---
Catálogos