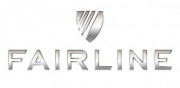 Fairline Yatchs
---
Leading British luxury motor yacht manufacturer, Fairline Boats, has enjoyed a long and illustrious history, remaining one of the major global players in the luxury boating market for the past 45 years. Its continued commitment to new product development, engineering and enhanced customer relations have seen the company thrive and develop, with Fairline Boats never straying from its roots of class-leading designs, exceptional engineering and attention to detail – all making it the iconic global brand it is today.
Fairline makes beautifully designed and considered boats that handle beautifully. Targa, sparkling performance. Squadron, luxuriously appointed flybridge.
Galeria
Produtos e Serviços
---
Time is a very precious commodity here at Fairline. Maintaining one man's vision some 45 years ago to be a boat builder of excellence, quality and integrity is time very well spent in our books. But it's time spent with our customers that has the most value, for it is they who shape our boats. We listen and we act, creating luxury yachts that challenge our naval architects, designers and proud craftsmen every step of the way. Which means that your valuable time on the open water, in a moonlit marina or at anchor in a beautiful bay with your family and friends, is as enjoyable as we can possibly make it. Safe in the knowledge that our dedicated dealership network is always there to support you. Our time, we can safely say, is your time.
Modelos:
Targa 38
Targa 38 OPEN
Targa 38 Shadow S
Targa 48 OPEN
Targa 48 GRAN TURISMO
Targa 50 GRAN TURISMO
Targa 62 GRAN TURISMO
Squadron 42
Squadron 48
Squadron 50
Squadron 60
Squadron 65
Squadron 78 CUSTOM
Localização
---