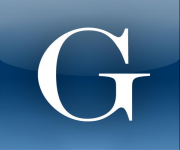 Gulfstream
---
All business aviation, regardless of manufacturer, traces its roots to Gulfstream.
Roy Grumman, co-founder of Grumman Aircraft Engineering Corporation, proposed the development of a purpose-built business aircraft at World War II's end. He envisioned leveraging the company's expertise from building robust Grumman warplanes to create scaled-down airliners that could facilitate the post-war economic boom. Thirteen years later, Grumman introduced the Gulfstream I, an aircraft that revolutionized general aviation and positioned the company as an industry high-flyer charting a course for all others to follow.
GULFSTREAM FLIGHT MILESTONES
Gulfstream aircraft have grown their reputation for excellence in the decades since. A focus on innovation and a commitment to customer service are reflected in a history of industry firsts, record-setting aircraft, technological innovation, global service and support initiatives, and an expanding worldwide customer base. At Gulfstream, our history defines our future.
Galeria
Produtos e Serviços
---
LEARN ABOUT PIONEERING AIRCRAFT
Gulfstream G150
Start the day early in New York, and be in Los Angeles for lunch. In the Gulfstream G150, a coast-to-coast trip is less than six hours nonstop at Mach 0.80.
Gulfstream G550
The Gulfstream G550 has earned many admirers, whether by winning the prestigious Robert J. Collier Trophy or by being named by owners as the best-in-value business aircraft. What's behind the success?
Gulfstream G650
The G650 makes once-distant cities all part of a day's work, and with the lowest pressurized cabin altitude of any business aircraft, passengers arrive feeling refreshed and ready for whatever opportunities lay ahead.
Gulfstream G450
Functionality is a mainstay of the Gulfstream G450. This is an aircraft that offers more payload, more cabin configurations and has a cockpit equipped with advanced guidance systems, some of which aren't even available outside the Gulfstream fleet.
Localização
---