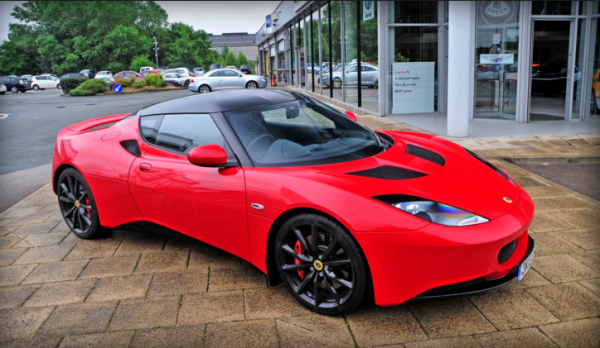 LOTUS EVORA 400 MAKES SWISS PRODUCTION CAR DEBUT AT THE AUTO ZURICH CAR SHOW 2015
Publicado a 2015-11-10
---
After its successful launch in the summer of 2015 and collecting the first enthusiastic feedback from the international press, Lotus marks the Auto Zurich Car Show 2015 with the Swiss debut of the new and highly anticipated Evora 400.

Supported by the Lotus dealers Kumschick Sports Cars AG (in Schotz) Lotus West AG (in St. Gallen) and Pfenninger Autos AG (in Zumikon), Lotus will also exhibit two versions of the Elise, the 20th Anniversary edition and the 220 Cup and from the Exige range, the S Cup and the S complete the five car line-up on the Lotus stand in Hall 3.

Jean-Marc Gales, Chief Executive Officer of Group Lotus plc, said: "Switzerland is a very important market for Lotus. We have always had a great following and good sales in this country and with the launch of the new Evora 400 and the active dealers such as the three supporting this show we are confident our new model will be a sales success and contribute further to the growth in the region."

With over 60,000 visitors last year, the Auto Zurich Car Show is the biggest automotive show in the German speaking part of Switzerland and the second biggest in the country behind the Geneva Motorshow. Automotive enthusiasts travel from all over Europe to see the latest models from premium automotive manufacturers such as Lotus.

Running over four days inside the Messe Zürich exhibition centre, the Auto Zurich Car Show 2015 provides the perfect platform to showcase the new critically acclaimed model from Lotus to an expectant audience.
Galeria
Comprar
Deseja ver ou comprar artigos desta Marca ou Empresa?
Ir para a Loja
---
Orçamento
Deseja fazer um pedido de orçamento ou cotação a esta Marca ou Empresa?
Pedir Orçamento
---
Catálogos