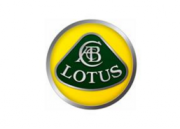 Lotus Cars
---
JEAN-MARC GALES
Jean-Marc Gales joined Lotus as Chief Executive Officer of Group Lotus plc in May 2014. Gales, a Luxembourgian, holds a MSc in Management from London's Imperial College, and a MSc in Mechanical Engineering from the University of Karlsruhe in Germany.
A known industry player, Gales has held several significant positions with numerous global automotive manufacturers including President of Automobiles Citroen and Automobiles Peugeot and a number of senior positions in Daimler AG, General Motors and Volkswagen AG.
A lifelong Lotus fan, Jean-Marc Gales recalls being taken to the Lotus dealer in Luxembourg by his father and names the Lotus Elite, unveiled in 1974 as his favourite Lotus from his childhood. He firmly believes that "the only way to make a sports car better is to make it lighter and faster".
LOTUS BRAND
Defining Lotus is one of the simplest things in the world. Everything we do revolves around reaching the lowest common denominators of lightness, allied to strength but created with simplicity in mind.
The company ethos revolves around enhancement, refinement and accessibility. If these elements can be determined as natural, liveable and viable, then a Lotus product results. Whether you are looking at the motorcars that are produced at our home factory in Norfolk, or the advanced engineering that has been commissioned by the international clients of Lotus, over the years, a pure and simple outcome is invariably the prerequisite and always what we deliver.
Of course, you will describe us in many ways. From cool and collected, to racy and radical. However, you, as people who are smart, witty, intelligent and single-minded, define us. Those are the qualities that have formed Lotus, right from its earliest days in Colin Chapman's North London lockup, to its current status, as one of the world's most highly regarded and famous sportscar brands.
British to the core, despite its history, we do not waste time reflecting in the past of Lotus. We maintain passionately the lightness of being that is central to all that we carry out. Whether you look at a lotus blossom, or partake of the lotus position, you can draw parallels with us. Our agility and flexibility, lack of compromise, sense of purpose, style and technological stance are all ring-fenced by a sense of levity. You love us and we love what we do. That is Lotus. Purposeful and simple.
Galeria
Produtos e Serviços
---
MODEL RANGE
- ELISE RANGE
- EXIGE RANGE
- EVORA RANGE
- 3-ELEVEN
Localização
---