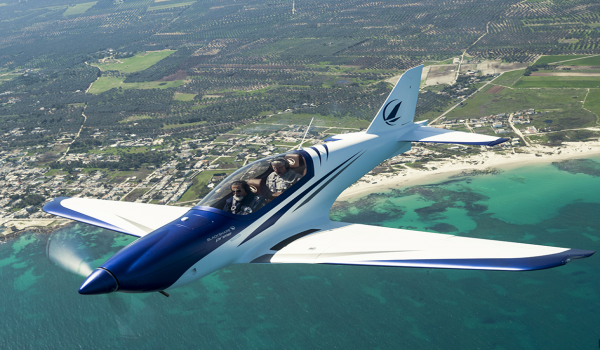 AIRCRAFT
Publicado a 2015-09-19
---
The Prime is a revolutionary two-seats aircraft featuring a full carbon fiber frame, which makes for an extremely strong and low weight aircraft.
The unparalleled, standard safety features and specially designed 4 spar cockpit ensure you will fully enjoy the high speed and agility that the Prime was built for.

The Prime combines sportiness with versatility and creates a flying experience unlike any other. Focused on power, speed, control, luxury and freedom, the Prime is the perfect aircraft for those looking to pilot innovation and excellent craftsmanship.
Whether it be a sport aircraft enthusiast who lives life to the fullest, or the experienced pilot who seeks unparalleled control and power in a light sport aircraft, or the executive looking to harness productivity through increased mobility and reduced travel time, the Prime is the plane of choice.

The Blackshape Prime is designed to offer operational flexibility, comfortable crew accommodation and outstanding visibility, modern cockpit environment with dual controls, excellent performance and flight qualities.
Carbon fiber composite construction and aerodynamic smoothness combined with low fuselage cross section allow wide flight envelope and a high level of performance.
Galeria
Comprar
Deseja ver ou comprar artigos desta Marca ou Empresa?
Ir para a Loja
---
Orçamento
Deseja fazer um pedido de orçamento ou cotação a esta Marca ou Empresa?
Pedir Orçamento
---
Catálogos