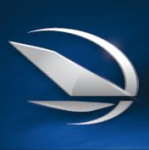 Blackshape Aircraft
---
OUR MISSION
Be it leisure aircraft or hi-tech training systems, Blackshape's mission is to create the highest quality, best performing and safest aircraft in their class, bar none.
OUR VALUES
Blackshape focuses on three fundamental tenants that drive our culture: PERFORMANCE, QUALITY and SAFETY.
These tenants are the backbone of everything we do, every action that we take. We look to outperform ourselves, doing so using the highest quality processes and products, and in the absolute safest way possible, ensuring not only your well-being when flying, but that of our employees and stakeholders.
OUR LOCATION
Blackshape is strategically located in the heart of the Apulian Aerospace district, in Monopoli, Italy.
The Apulian aerospace industry is one of the most important cluster in Europe and is characterized by dynamic, flexible and innovative companies who represent an important part of the world's aviation market and who help drive the future of aviation. It is comprised of internationally known suppliers, manufacturers and a dynamic network of small and medium enterprises specialized in the subcontracting of aeronautical materials and products. This gives Blackshape direct access not only to qualified, certified companies and suppliers, but a direct link to a knowledge and know-how network unique in its kind which directly benefits the experience our pilots have when they fly a Blackshape aircraft.
FINANCIAL BACKING
Blackshape is owned and controlled by Angelo Investments, an international financial holding involved in several hi-tech sectors and mostly skilled in space, aerospace, railway, electronic and biomedical.
Galeria
Produtos e Serviços
---
BLACKSHAPE PRIME UL VERSION
BLACKSHAPE PRIME LS VERSIO
The Prime is a revolutionary two-seats aircraft featuring a full carbon fiber frame, which makes for an extremely strong and low weight aircraft.
The unparalleled, standard safety features and specially designed 4 spar cockpit ensure you will fully enjoy the high speed and agility that the Prime was built for.
The Prime combines sportiness with versatility and creates a flying experience unlike any other. Focused on power, speed, control, luxury and freedom, the Prime is the perfect aircraft for those looking to pilot innovation and excellent craftsmanship.
Whether it be a sport aircraft enthusiast who lives life to the fullest, or the experienced pilot who seeks unparalleled control and power in a light sport aircraft, or the executive looking to harness productivity through increased mobility and reduced travel time, the Prime is the plane of choice.
The Blackshape Prime is designed to offer operational flexibility, comfortable crew accommodation and outstanding visibility, modern cockpit environment with dual controls, excellent performance and flight qualities.
Carbon fiber composite construction and aerodynamic smoothness combined with low fuselage cross section allow wide flight envelope and a high level of performance.
Localização
---