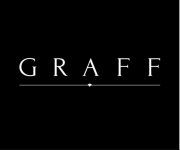 Graff Diamonds
---
The founding of Graff in 1960 by Laurence Graff marked the start of an extraordinary journey spanning over five decades, which continues to this day.
Throughout its rich history, Graff is said to have handled more diamonds of notable rarity and beauty than any other jeweller, and to this day continues to inspire and excite the world's most discerning clientèle with its jewellery.
The world's most fabulous jewels can be found in over 40 stores worldwide, including London, New York, Moscow, Beijing, Hong Kong and Tokyo.
Galeria
Produtos e Serviços
---
Welcome to a Fabulous World. Discover jewels of perfection, rarity and unrivalled beauty.
Jewellery & Luxury Watches
Localização
---